SRI GURUVAYURAPPAN TEMPLE OF DALLAS
Due to COVID-19 conditions, Temple is open to public for darshan on everyday between 8:30AM to 10:30AM and between 6:30 PM and 8:30 PM only. Kindly review TEMPLE's COVID guidelines(OPEN) before visit.

Sri Guruvayurappan temple of Dallas started operations on July 16th 2011. Humble beginnings through Maanasa poojas by devotees and Namajapams resulted in the prathishta at the current temple on May 20th 2015. Start of the 108 temple yatra of Lord Unnikrishna (Deity) also coincided on July 16th 2011.
In memory of the humble beginnings, temple will be conducting many more events throughout this 10th anniversary year. Please join with family and friends for this auspicious events.
Current and Upcoming Major Events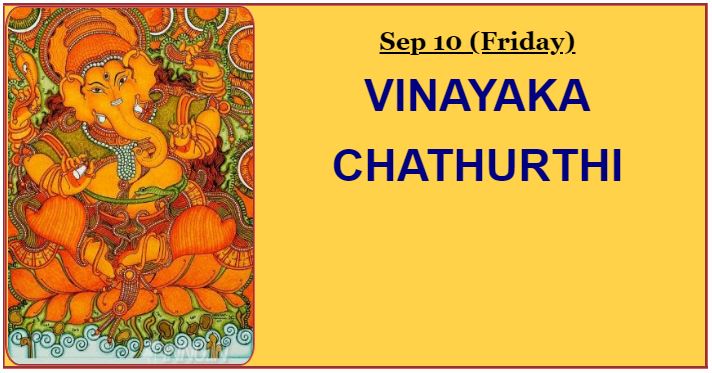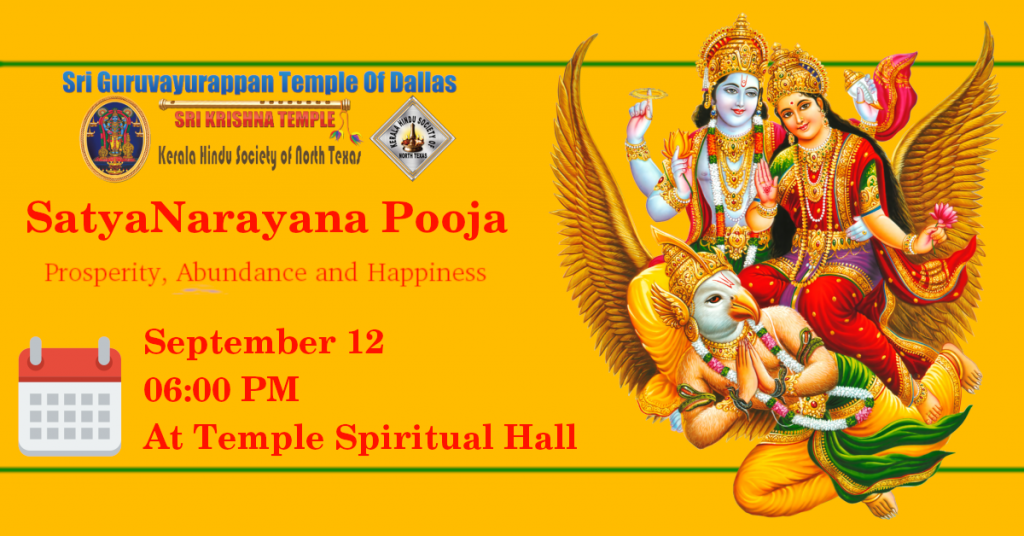 Special Offerings available at temple (Sep 11 & 12)
Sep 11 – 7:05 PM – Monthly Ganapathy Pooja (SIGNUP)
Sep 12 – 7:00 AM – Monthly Ganapathy Homam (SIGNUP)
Monthly Pooja






Offerings:
Devotees can make the offerings at the temple or book offerings online via https://support.guruvayurappan.us/

If you are unable to find the offering you are looking for, please send an email request to "Manager@guruvayurappan.us" with offering that you are requesting with your name, email & phone.
Past Major Events

June 9, 10 & 11, (Prathishta Anniversary poojas & celebrations)
Sri Guruvayurappan Temple of Dallas Prathishta Dinam news that was broadcasted by Kairali TV.
https://youtu.be/iOwf209a80s
Announcements
G.O.D. Kids Class for academic year 2021-22 started. Registration available, for limited spots open. Click here.
Chenda Class Registration
Sri Guruvayurappan Temple of Dallas is proud to announce the resumption of Chenda classes. We have a great Chenda artist from Kerala ready to teach Chenda classes. The classes will be in the evening. Next batch starts on Vijaya Dasami Day!!! If you are interested in learning Chenda Classes, please contact temple front office. Thank you for your support.