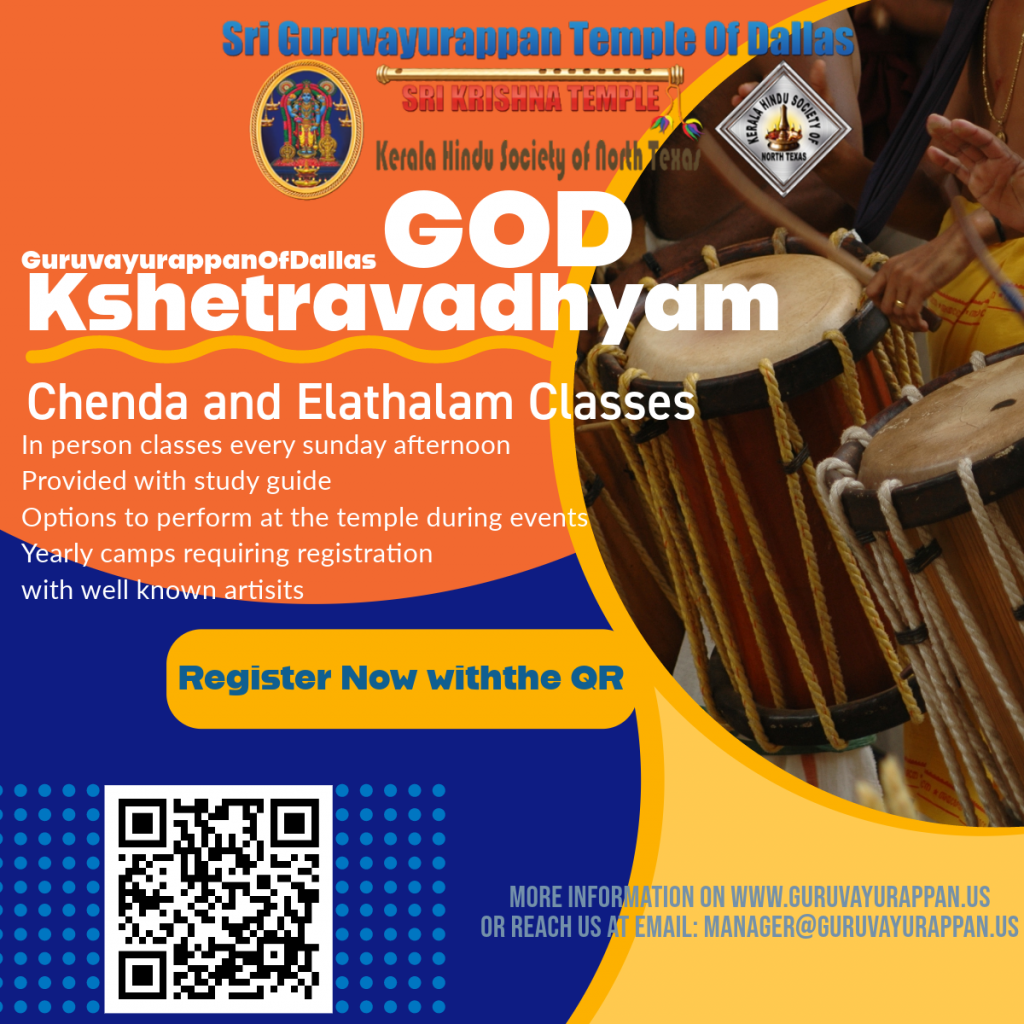 New Batch Registration
Sri Guruvayurappan Temple of Dallas is proud to announce the new batch of Chenda classes starts January 2024 (New Year). The classes will be on Sundays between 1:30-2:30 for beginners, and till 4PM for senior batches. If you are interested in learning Chenda Classes, please signup here and contact manager@guruvayurappan.us if you have any questions. Thank you for your support.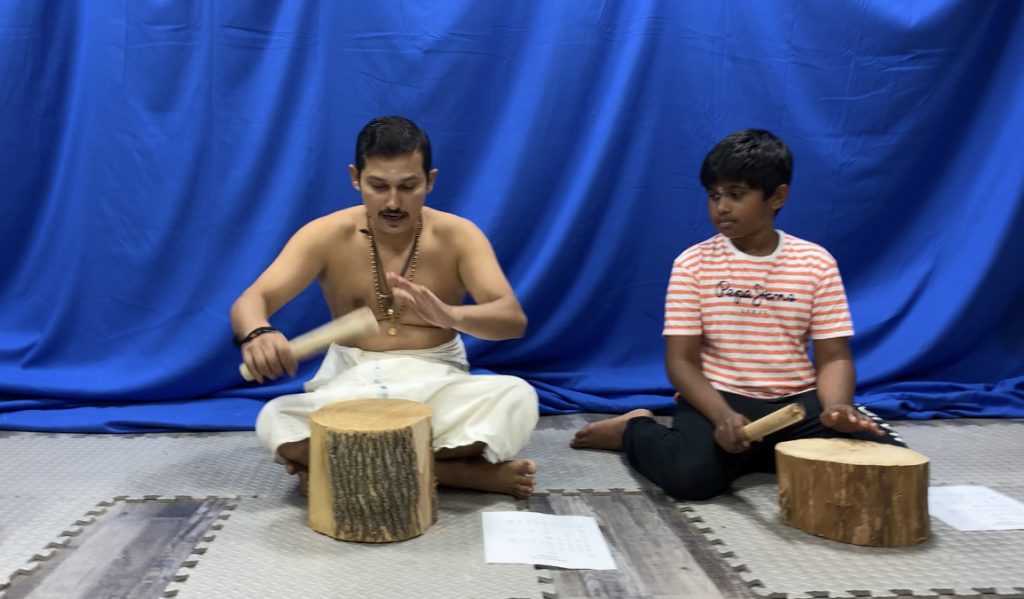 Purpose:
The purpose of the course is to develop a set of people who can serve us during our annual events and other programs conducted by the temple to lead and support the Kshetra Vadyam needs of the temple. A member of the Joint Committee will be the coordinator for the team. Team will have the leads necessary to run the training and operations. Registered members of the team shall take part in the temple events which require Kshetra Vadyam Support. The aim of the course should be unchanged, which is to serve the KshetraVadyam needs of the Temple as and when needed.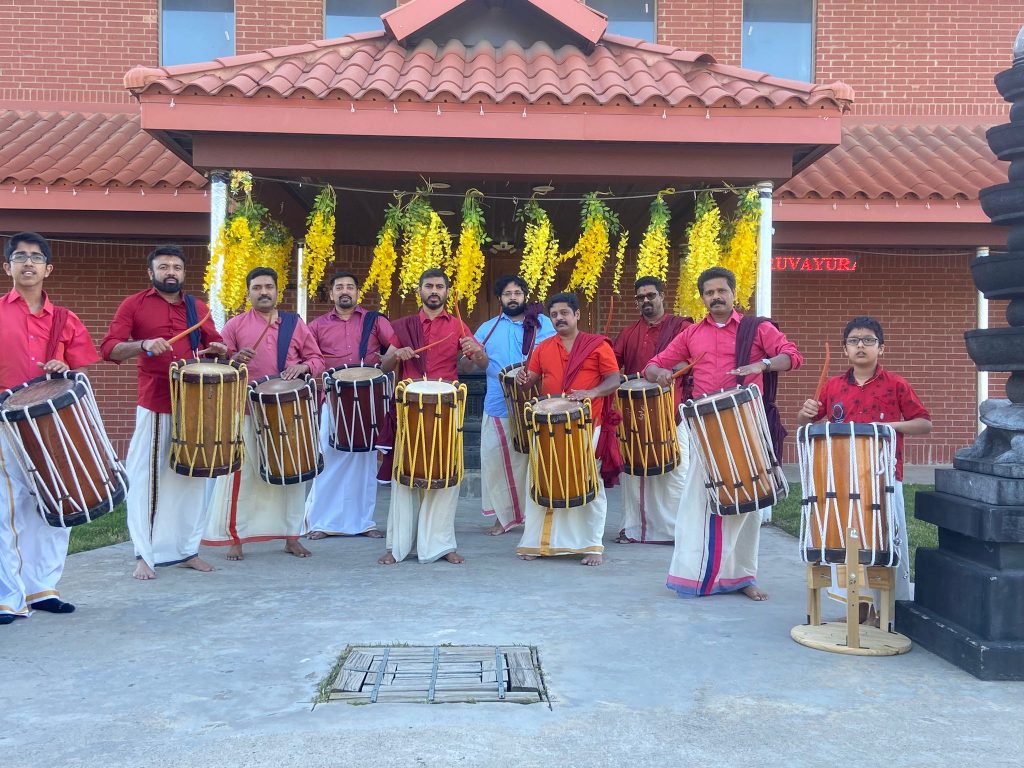 Payment:
A small donation $25 per month can be made via link here. This fund will be used to run the program.
In addition, we conduct the camps with mela pramanis visiting USA.

Recent updates:
Nov 27-Dec 3, 2023 : Winter Camp by Melakalaratnam Kalamandalam Sivadas Asaan – Chembada Melam Recital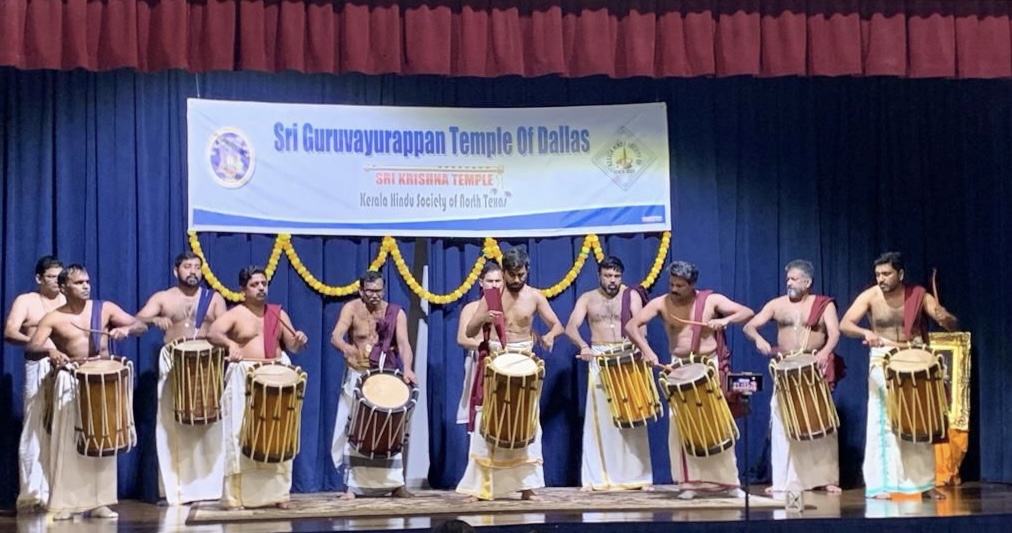 2023 Vijaya Dasami – New Batch – Lighting Lamp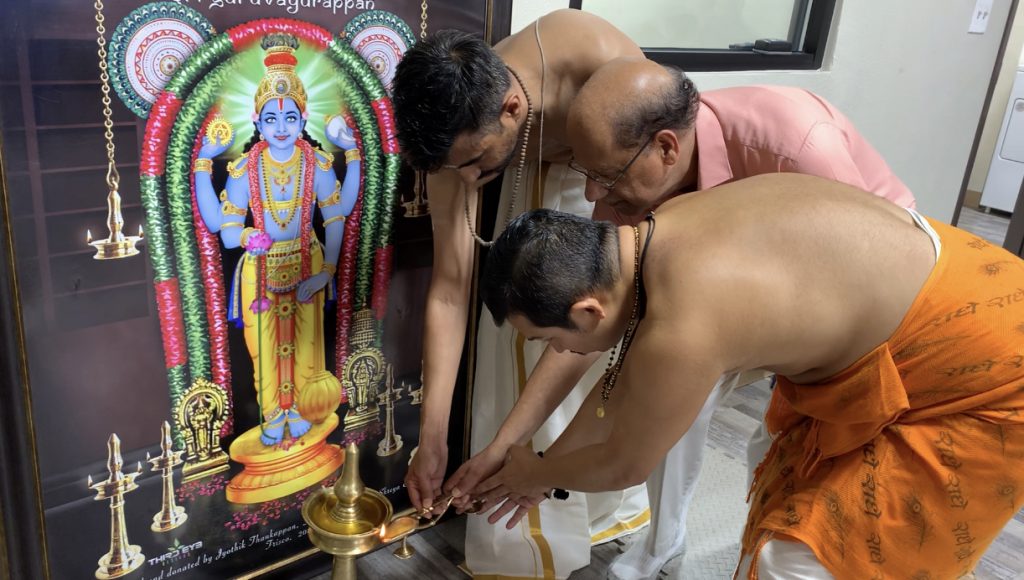 2022 Panchari Melam Chenda Camp