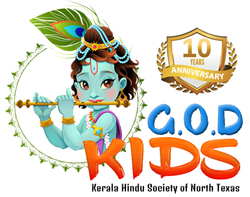 G.O.D. KIDS Registration
It's that time of year to register for GOD KIDS class. We are looking forward to seeing all our children back this academic year. We are excited to continue our focus on spiritual education. Registrations started for all students. Both new students and old student registrations will occur simultaneously. Signup here. Next steps will follow in email.
GOD Kid's Mission Statement:
Our services envision getting our children blessed by the four arms of Lord Guruvayurappan in developing
1) Knowledge (Spiritual, cultural, language),
2) Love (compassion towards other in the form of services),
3) Action (executing their Karma with a Dharmic perspective and
4) Strength (Inner strength to face this world), through Bhakthi.
-Based on Srimad Bhagavatam 12.11.13 & 14.
Note: We are also looking for volunteers interested in teaching Spiritual and/or Malayalam class. Learning will be online for the first semester. Curriculum will be provided. Interested devotees are requested to send an email with details to admin.godskids@guruvayurappan.us .
2021-22 Academic Year Updates
10/31/2021: GODKIDS dressed up in religious figures in "Trunk or Treat" program on Halloween day at Cultural Hall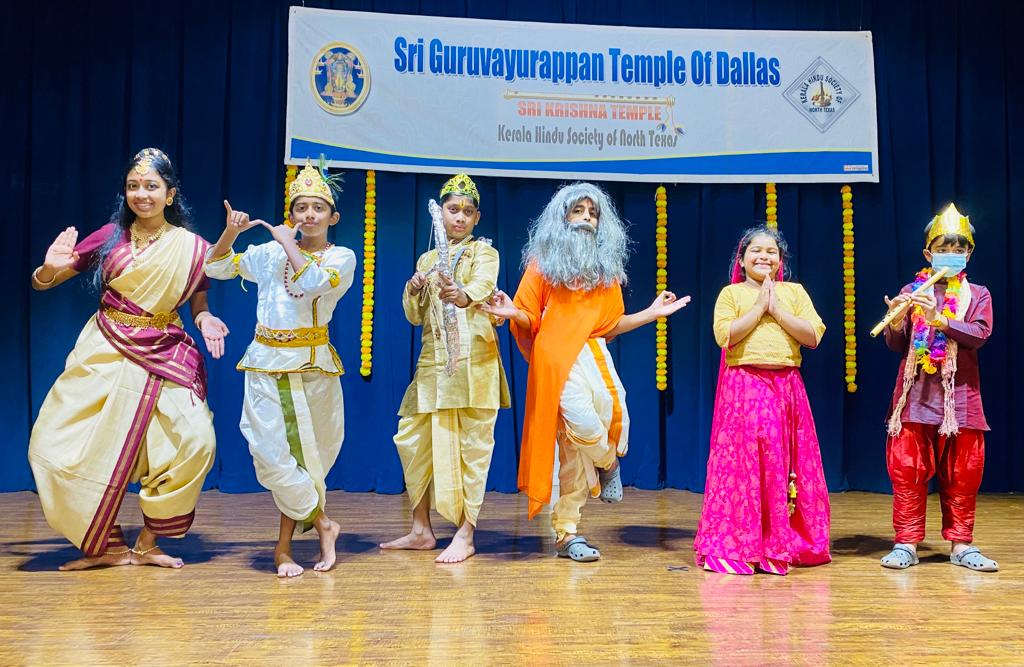 09/05/2021 : Spiritual and Malayalam Classes started. Admissions continue and limited seats open.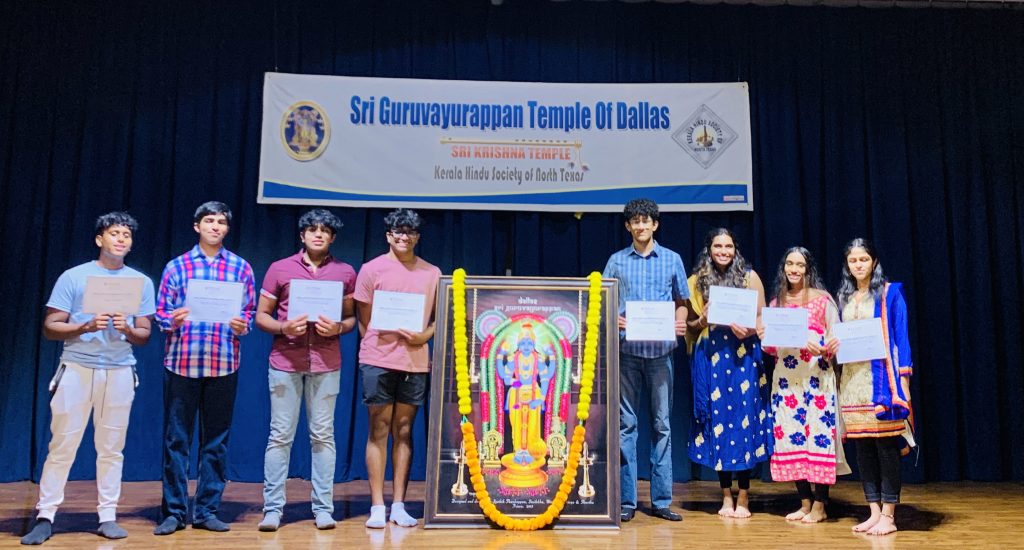 G.O.D KIDS High School students who passed college level Malayalam class are received their graduation certificates from UT Austin, at Sri Guruvayurappan Temple of Dallas on 08/29/2021.