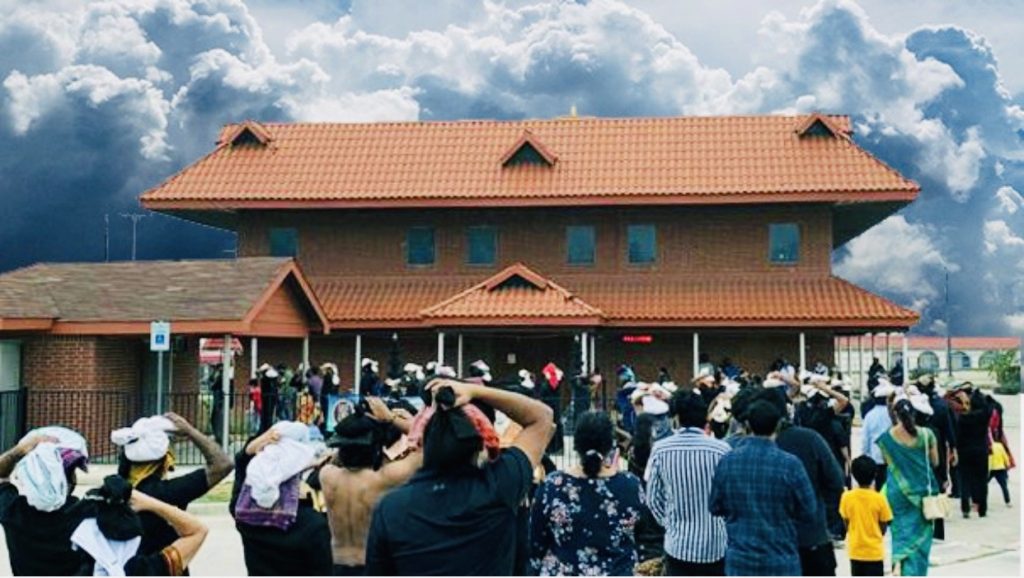 Ayyappa Mandalamasa Pooja for the year 2021 ended on Dec 26, 2021, with great participation by devotees.
We will have monthly Ayyappa Pooja on first Saturday of every month at 7pm.
Swami Saranam.
Monthly Ayyappa Pooja and Bhajan "AT TEMPLE" (First Saturday, 7PM-8PM)
[Ayyappa Bhajan Book]
Signup for Seva/Volunteer "AT TEMPLE" (You will be contacted when need help)
Event Special Moments
Dec 26, 2021 Maha Mandala Pooja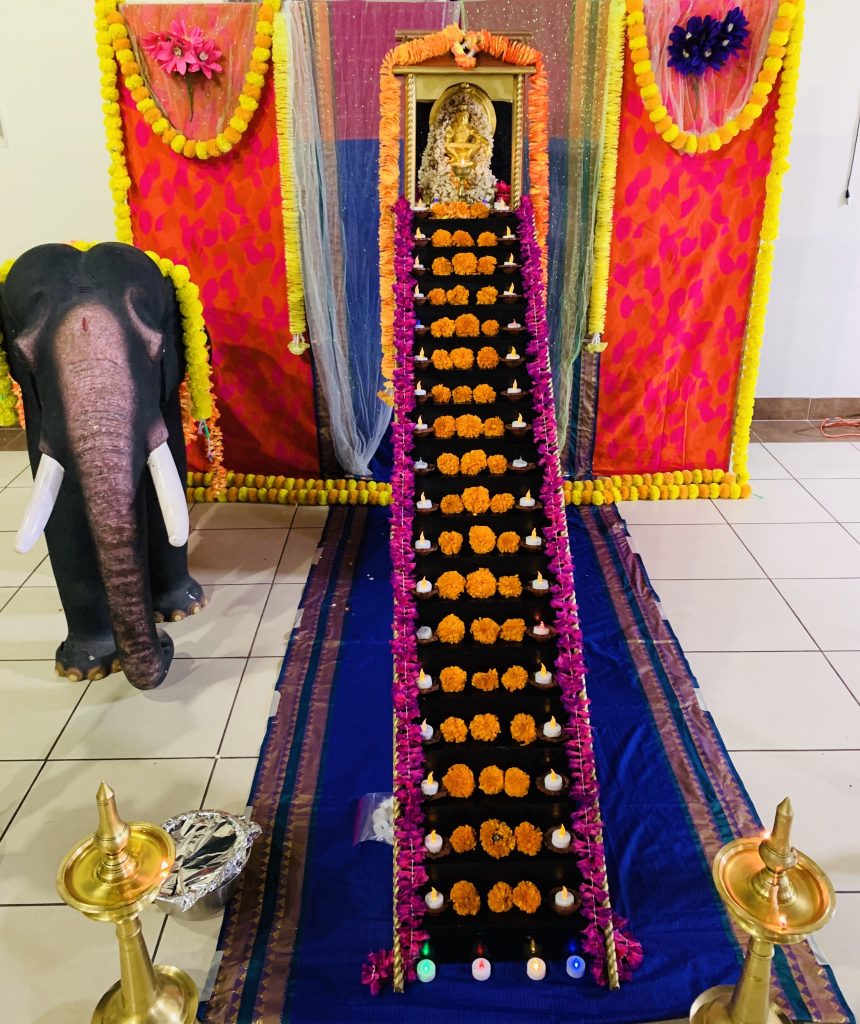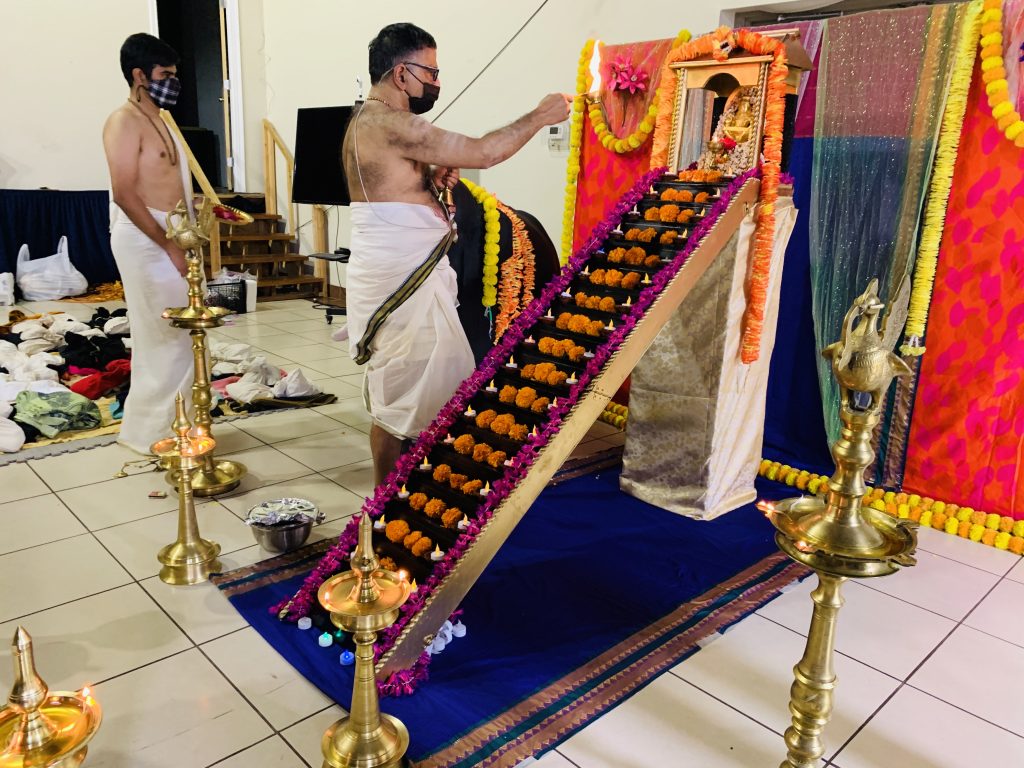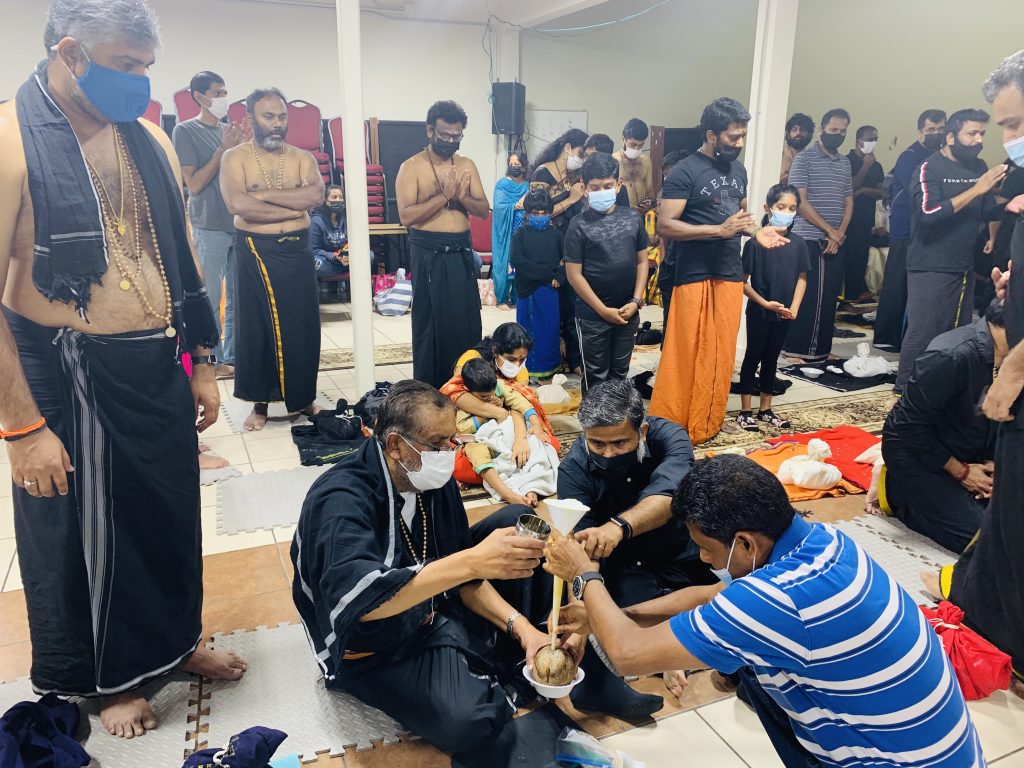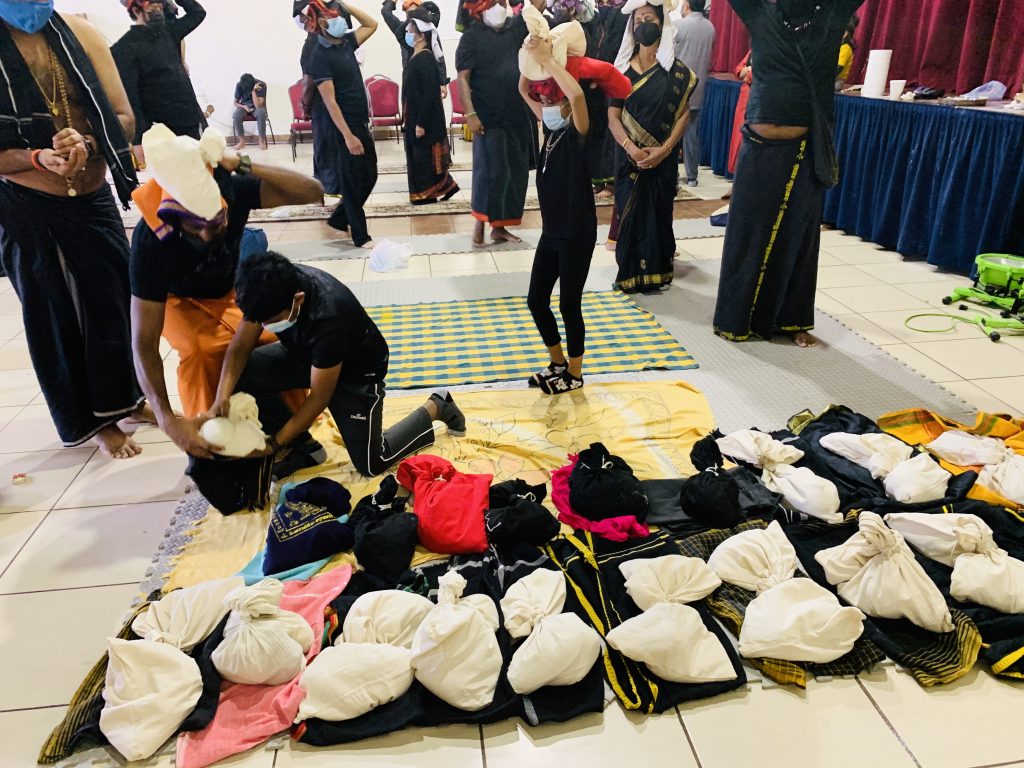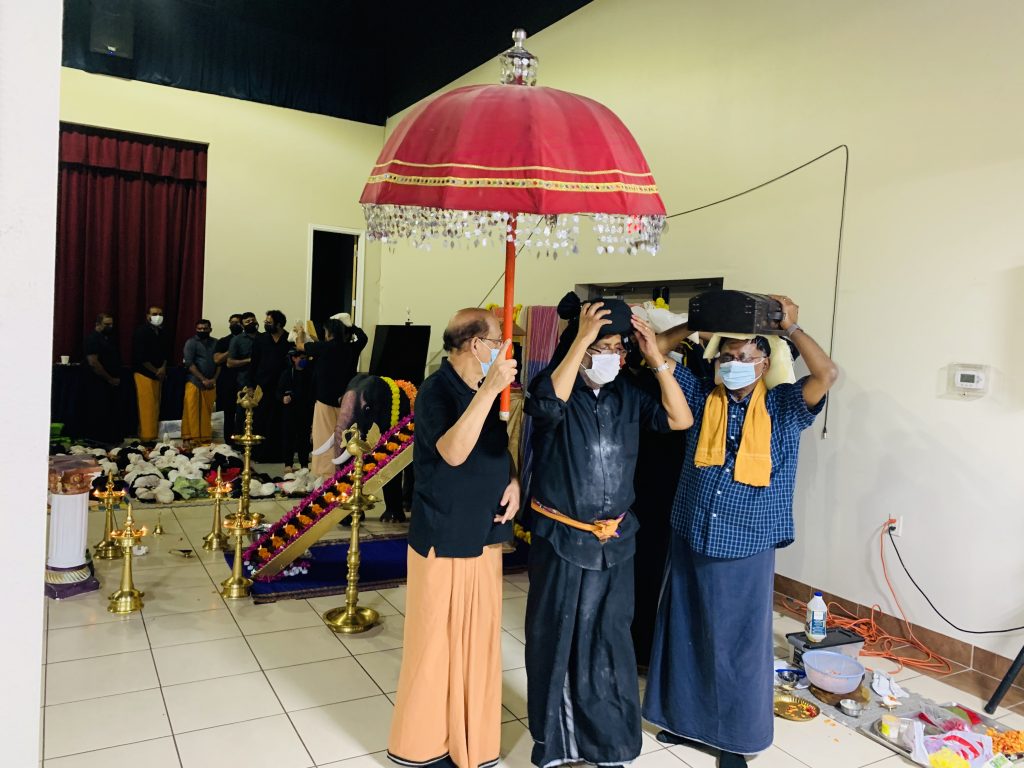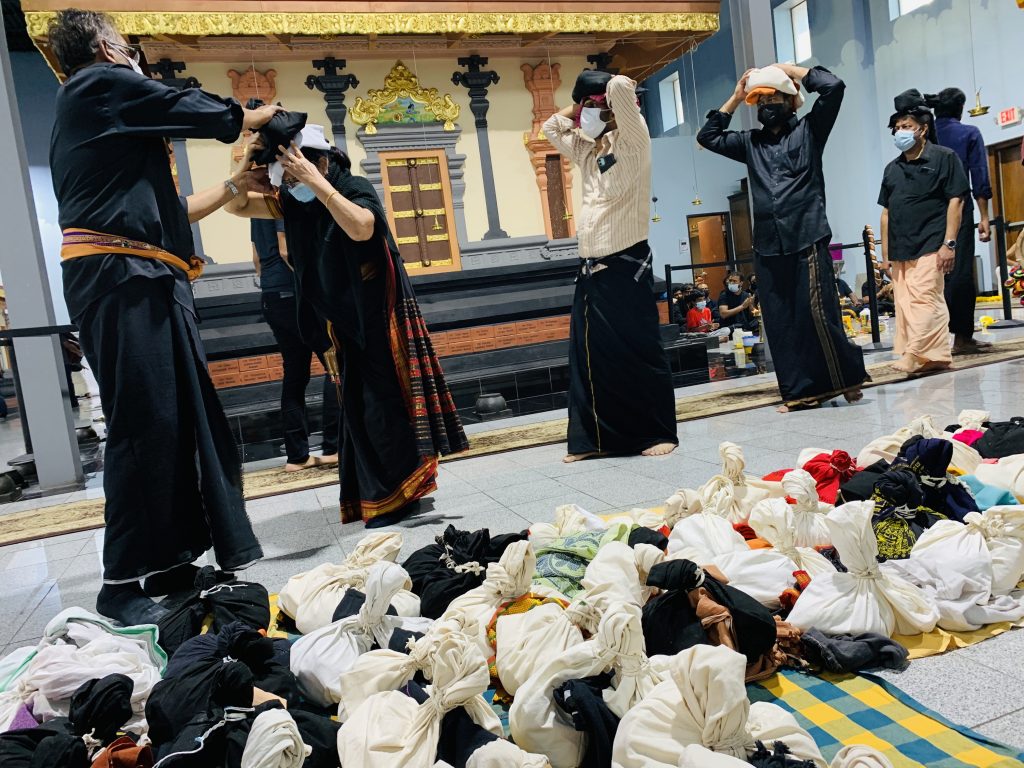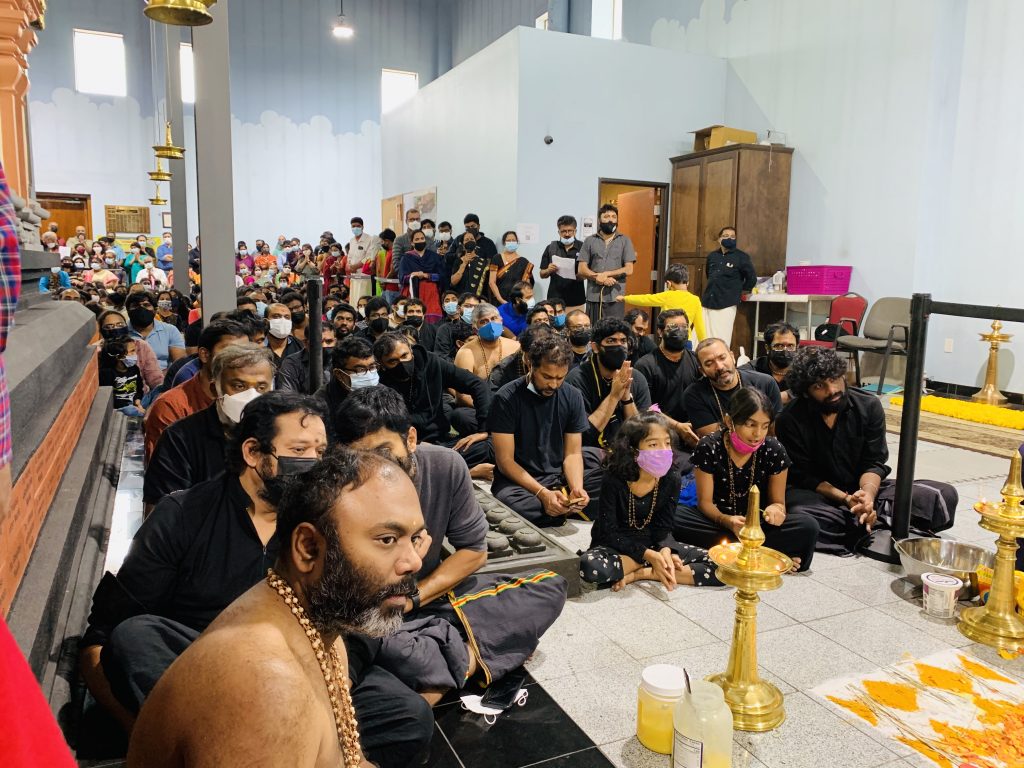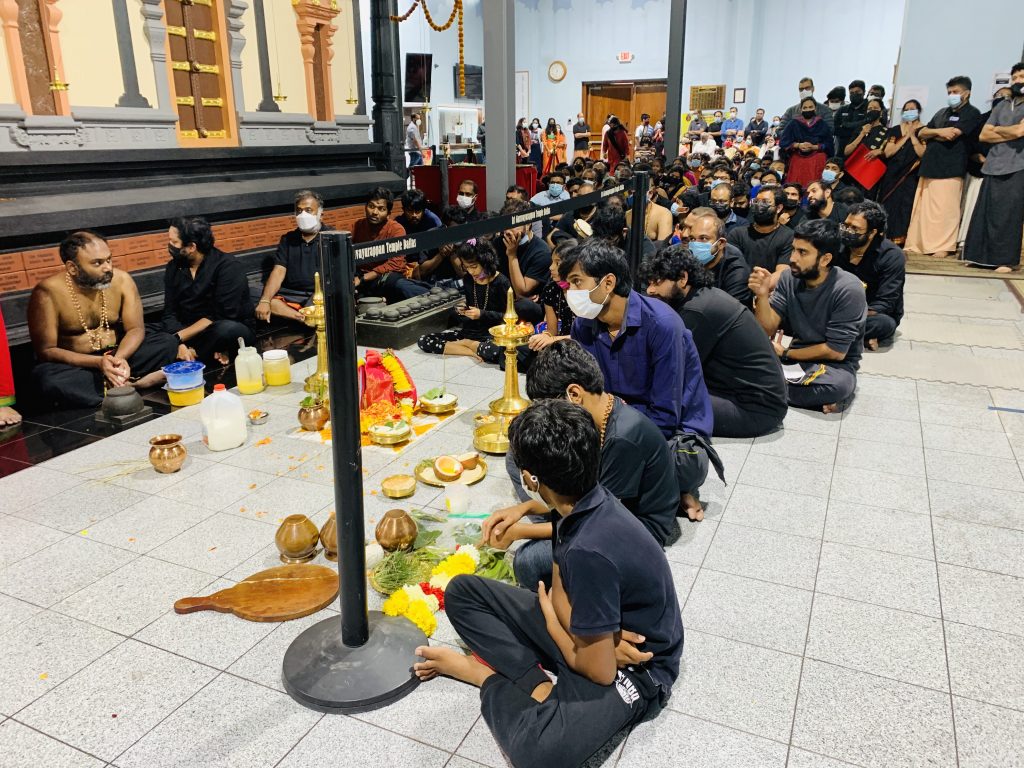 Dec 15, 2021 MahamandalaPooja Preparations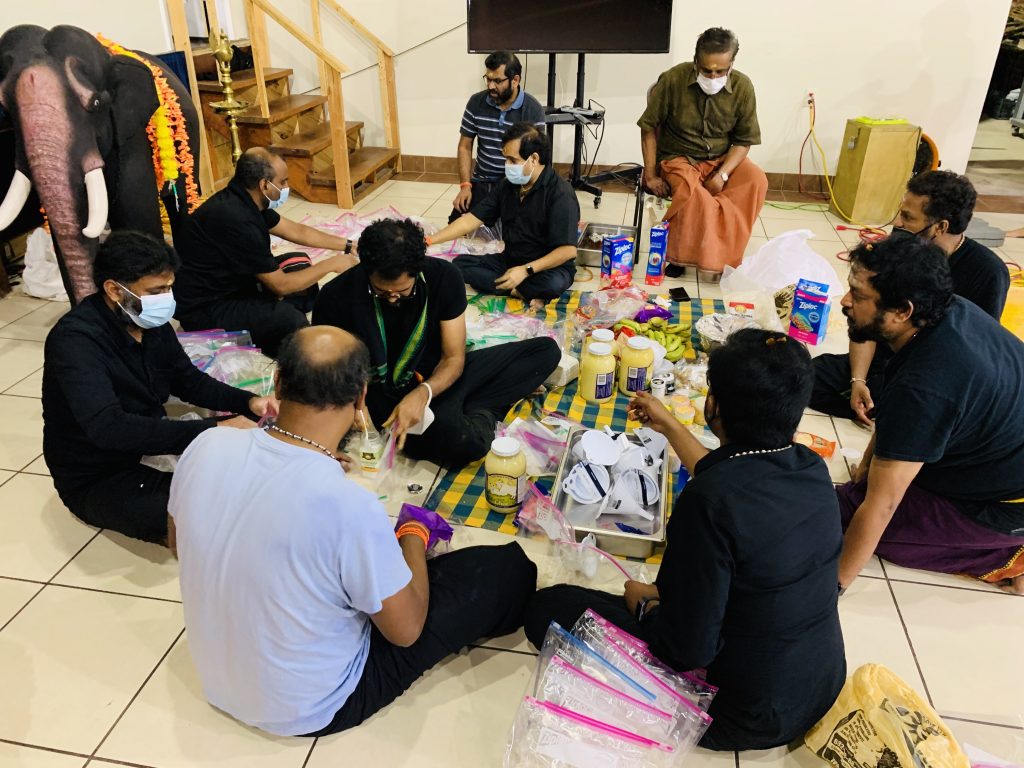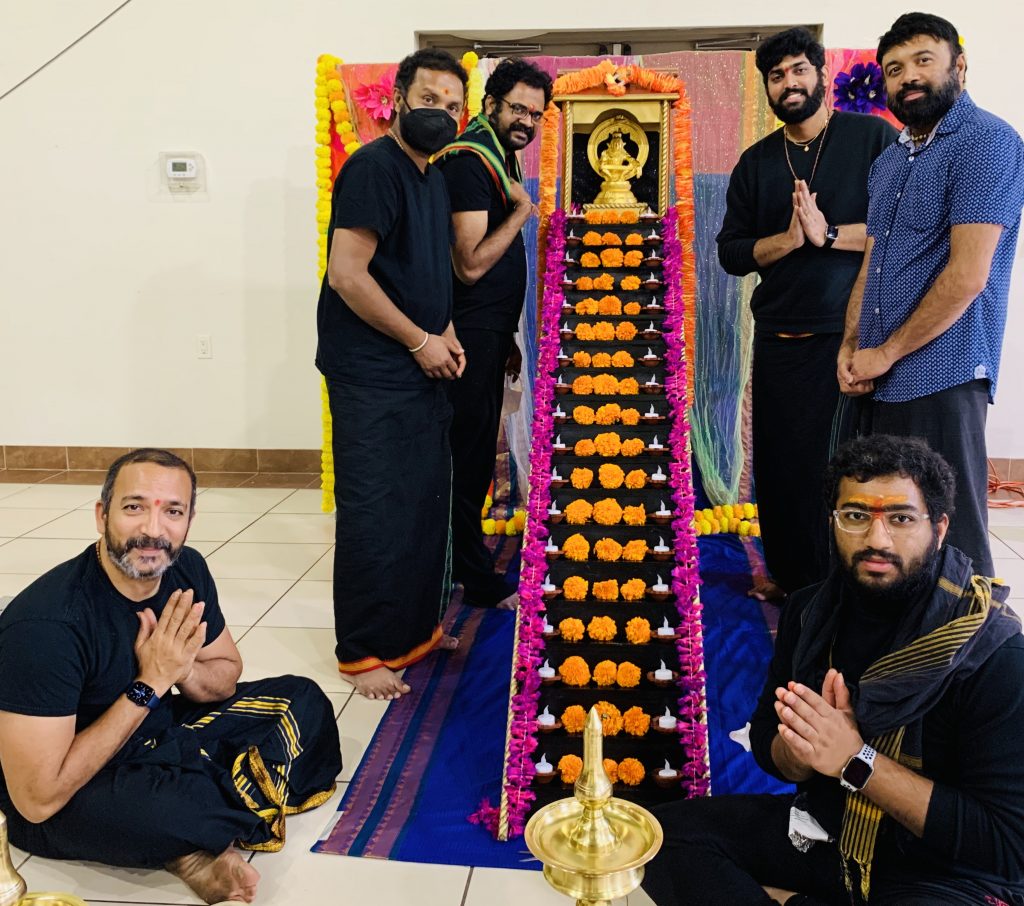 Dec 18, 2021 Ayyappa Vilakku
Dec 11, 2021
Ayyappa LakshaArchana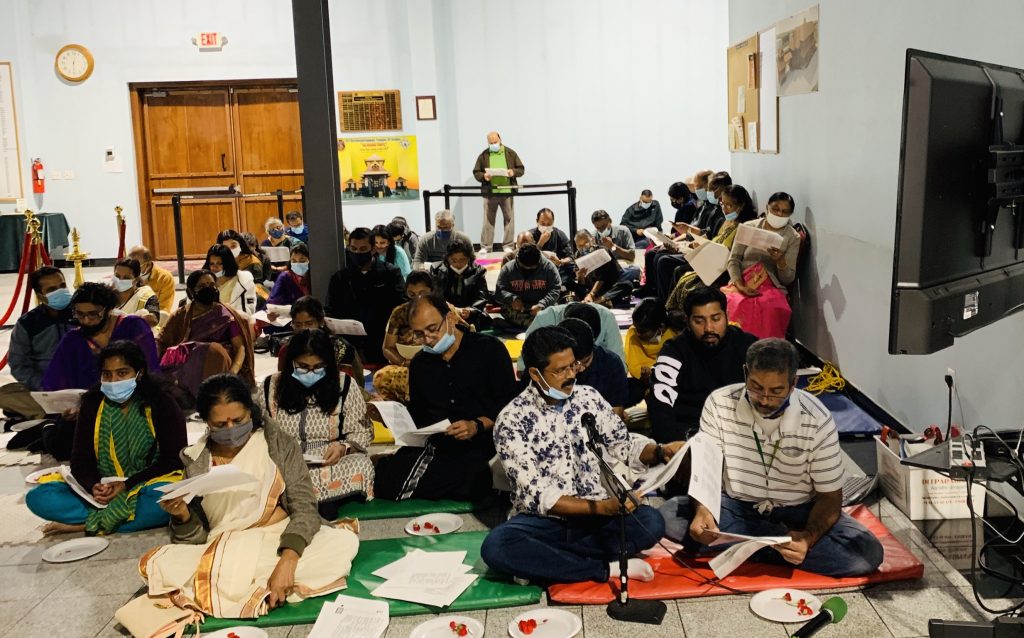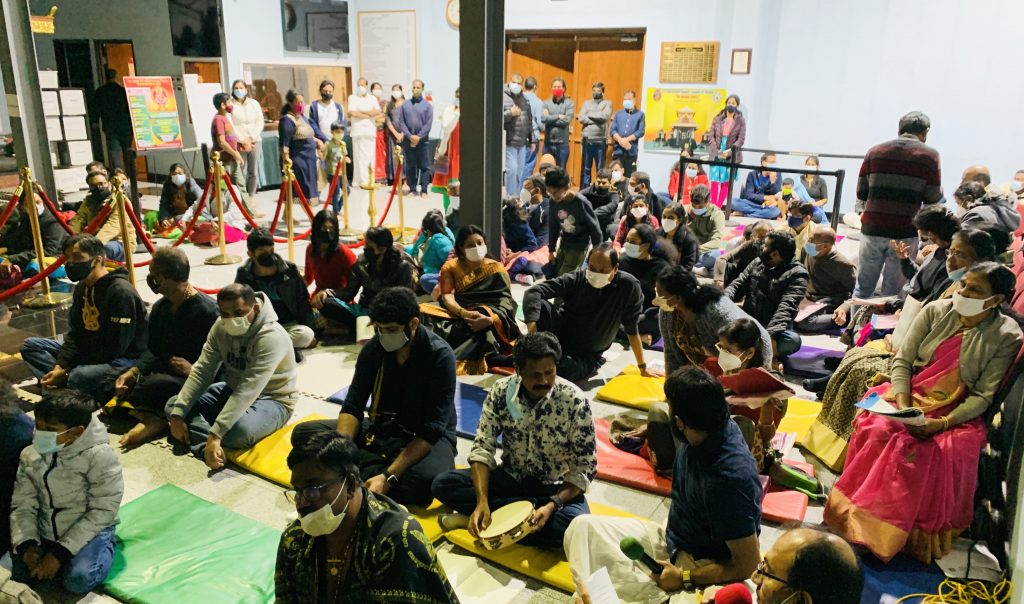 Dec 4, 2021 Ayyappa Akhanda Nama Japam
Nov 16, 2021
Vrishikam 1, Mandalam started.
Great start with the Special Ganapathi Homam, Abhishekams in the morning, Bhajan, Pooja and Malayidal in the evening.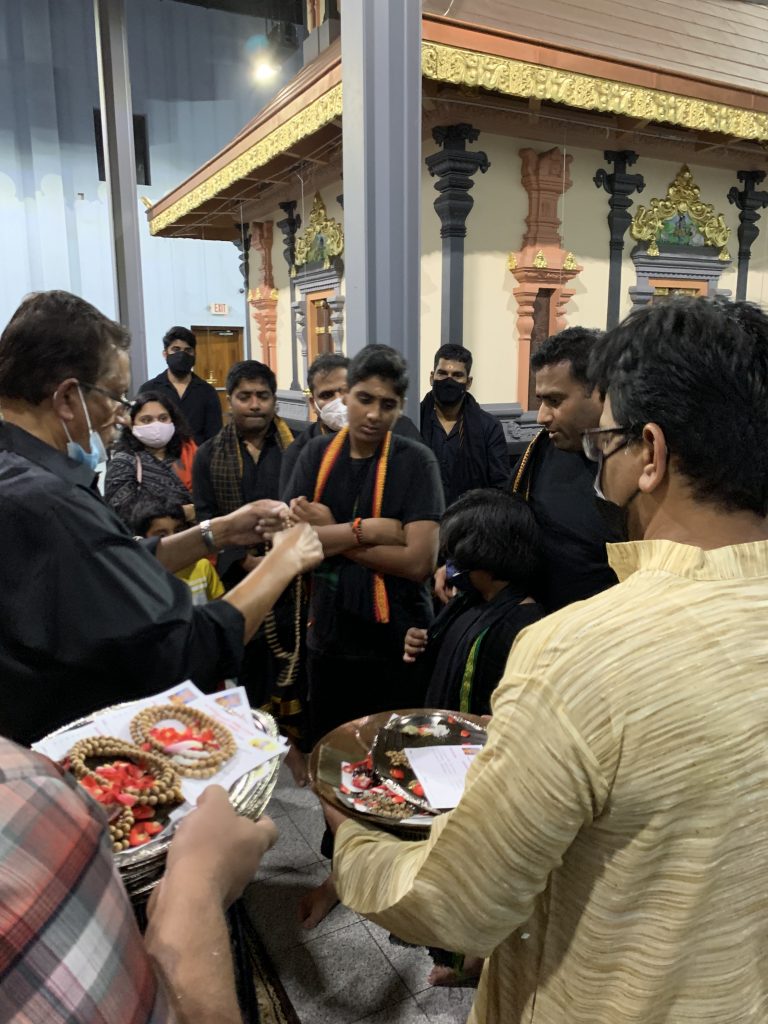 Nov 15, 2021
Ayyappa Bhajans are published in temple website https://info.guruvayurappan.us/archives/799
Signup started for Bhajan.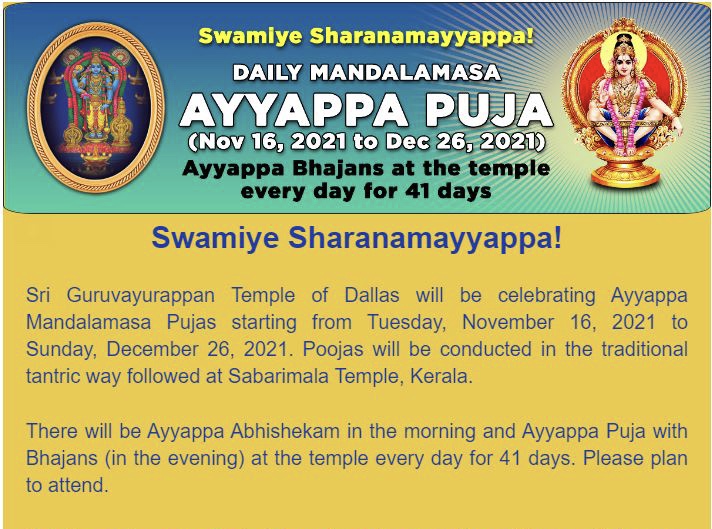 Nov 14, 2021
Sabarimala Melsanthi's Kettunira Live Special Event: https://youtu.be/a1tczbzuVBM

Sabarimala Melasanthi's message to devotees in Dallas Guruvayurappan Temple: https://www.youtube.com/watch?v=P0nuKEZUpEQ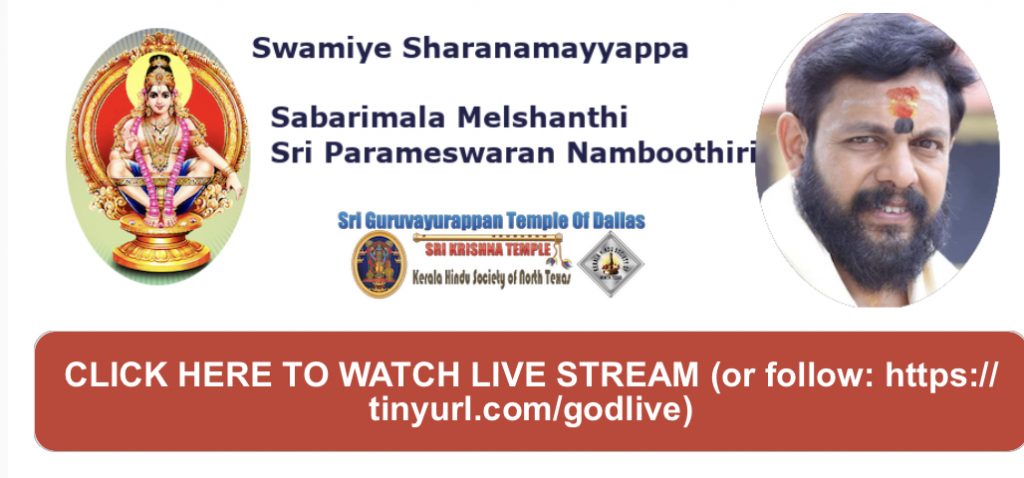 Nov 1, 2021
Devotees started Maala Dharana for this season….Maala pooja done by temple priest at Ayyappa temple.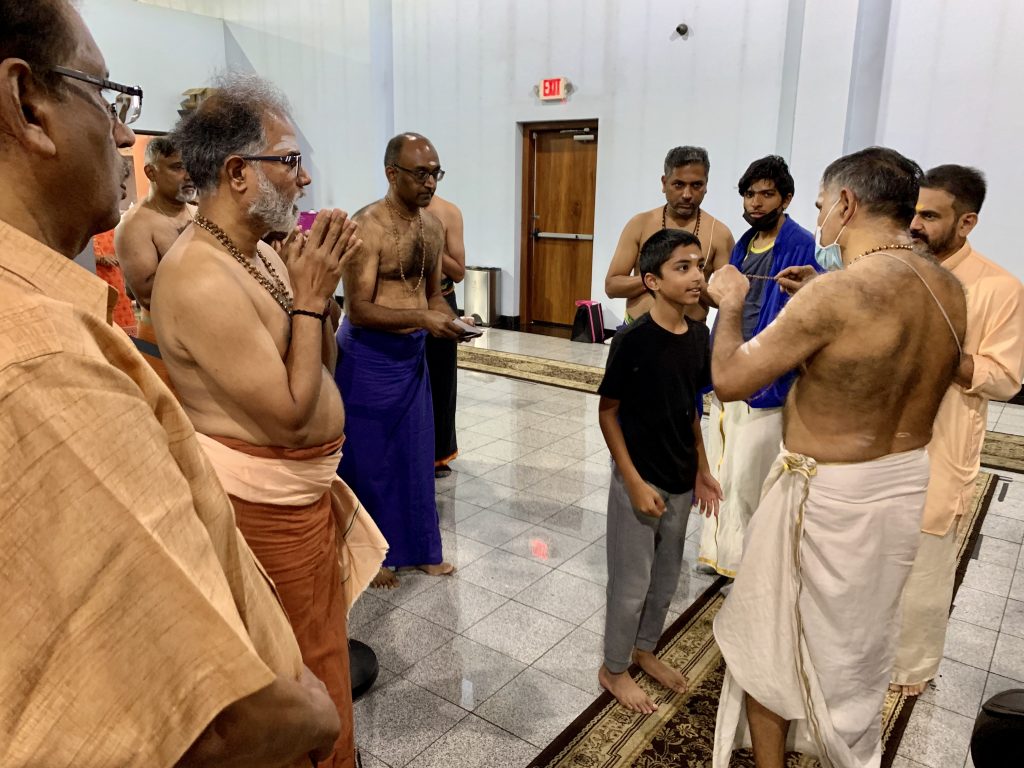 Swami's breaking coconut at the designated area outside the temple, as an offering to Ganesha.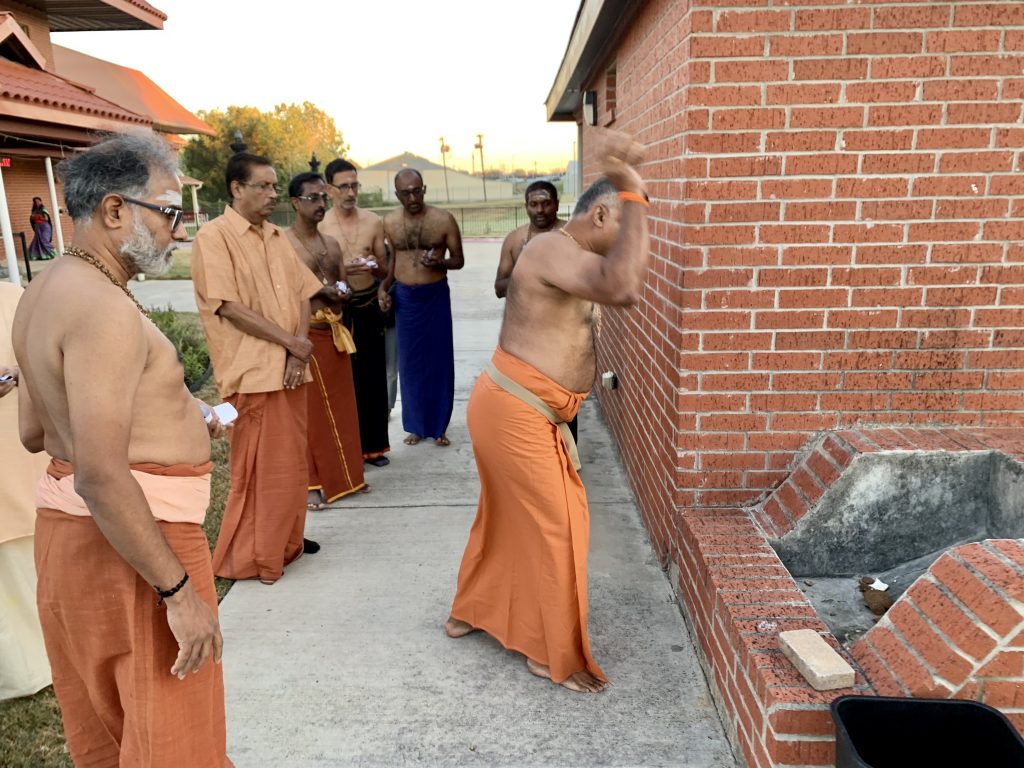 Social Share